This webpage is intended to warn the public about my experience with the website:

http://www.healthychoicegarcinia.com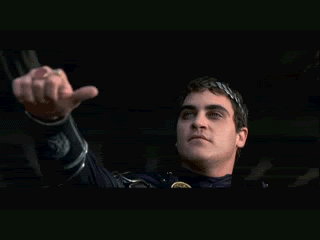 Oct 2, 2013
Attention: Update Dec 9, 2013
My attorney is filing a class action lawsuit against this company. If you have been ripped off and would like to be included in the lawsuit please contact this email with your information.

I found a link from a webpage that talked about Dr. Oz recommending this product. I clicked on a link and it took me to a page belonging to healthychoicegarcinia.com I ordered a free bottle of their weight loss product for $2.95 to cover the postage. The webpage I ordered from had no prices mentioned for the product. It had no disclaimer. I have been a website designer for the past 18 years and I went over every word on their website and there was no mention of prices for the pills, and there were no disclaimers about sending the pills back. The Company now tells me that all this information is on their website, and I agree, but I did not order from the main page. I ordered from a page that can no loner be found on the internet. Now when I search the internet I find dozens of websites that are obviously set up by this company with different names so they can brag about and link to this company's main website. I am also finding pages that simply offer a free sample, or trial offer for $7.95, but there is a disclaimer at the bottom of the page that says you will pay $148.00 after 10 days of the trial. I still haven't been able to find the page I ordered from that only charged $2.95 and had no disclaimer. The page I ordered from was simply supposed to be one free bottle, not a trial offer.
I received no email receipt for my order after placing it. In over 15 years of ordering products online, this is the first time I have not received an email back from the company I ordered from, showing exactly what I ordered and what the charges would be. I was not alarmed at this point because I had only ordered a free sample for the $2.95 postage fee. I found an email address for the company and I sent an email asking why I didn't get a receipt. No answer. I sent another email saying that if I like the sample, what is the price per bottle. No answer.
When the package arrived, they shipped 4 bottles instead of one. The shipping on the container was marked as $6.51 postage instead of the $2.95 I authorized in my order. I was afraid the shipment was in error, so I tried to contact the company by phone several times and I got nothing but an automated voice saying to hold for a representative. Nobody ever answered the phone.
I tried to find the webpage I ordered from, but I couldn't find it again. I did a websearch and found http://healthychoicegarcinia.com. It
turns out this is their main webpage and it lists prices of the pills. It does not say anything about a free bottle for $2.95 postage. I sent several emails explaining my situation, and I did not get an answer on any of my emails. After 8 attempts to get answers to my questions and getting no response, I sent one more email the next day simply asking, "what is your website address?" Soon thereafter, I received an answer that simply gave the url address of their website. So, they obviously pick and choose which emails to answer. Today I emailed another question to customer service. I aske, "Do you email a receipt to customers after they place an order?" Of course they chose not to answer this email.
Not being able to contact the company, I no longer trusted that the product was safe to consume, so I threw all the pills away. Since all I bargained for was a free sample, I felt no obligation to return the pills.
A few weeks later I got a charge on my credit card for the amount of $148.00 for the bottles of pills.
I disputed the charge to my credit card company.
A few days later I received a phone call from the pill company saying they would refund my purchase price if I ship the pills back to them. I told them my story as I have written it down here, and they said if I can't send the pills back to them, they can't refund the money. I told them about ordering from a page that charged $2.95 postage for a free bottle of the pills, and I asked them where that webpage could be located. They said they had no such page and referred me to their main webpage. Their main webpage has nothing on it saying you can order a free bottle for $2.95. I asked the company person on the phone to tell me the url of their webpage that has the price of $2.95 anywhere on it. He said their was no such page. I asked him how I could have been charge $2.95 on my credit
card if there is no mention of $2.95 on their webpage. He could not answer this question. I asked why I did not
receive a receipt by email after ordering the free sample. He had no answer
I believe the page I ordered from was a "bait and switch" .htm webpage link extension designed to
get me to give them my credit card number so they could later claim that their website fully explains prices. If I
had ordered from their main website, I would have seen the outrageous price of these pills, and I never would have
ordered the sample. The website offers no receipt after placing an order. When they ship, they include no invoice with the shipment. There is no way to know what you ordered or what you paid. After my refund was denied I asked for a receipt for my order. They sent me two PDF files. They were titled: Shipping and billing information. The first file said I paid $2.95. It didn't say what I ordered. No product, no quantity. The second one was dated 10 days later and said I was charged $148.00 for a 4 bottle trial. I only placed the first order for a free bottle. There is no way to know from which website this order was placed. There is nothing in the paperwork that says I aggreed to any future deals or trial offers. Even if their mainwebsite has a hidden disclaimer about being charged later if product was not retured, the webpage I order from did not have any such disclaimer.
The bottom line is, I did not order 4 bottles of pills. I felt no obligation to return merchandise that I did not order. I did
not want to put a product I did not trust into my body, so I put the pills in the trash. I did not agree to pay any
amount over $2.95. I did not order from the website that is now online - http://healthychoicegarcina.com The
webpage I ordered from either cannot be found, or no longer exists. Does this compay really think I would go through all of this upset and trouble just to get some free pills and not pay for them? No. They know exactly what is going on because this is the way they have been making their money. After 15 emails of pleading for help I finally got a response saying, "Our customers are very important to us, bla bla bla.
The company cannot show me proof of anyplace on their website that charges $2.95 for shipping of a free sample,
so how did I place an order in the amount of $2.95 unless it was on some different page that they now claim does
not exist? The only thing their main website says about shipping is that the shipping is free.
I am a 70 year old Viet Nam veteran with PTSD. I have zero tollerance for this kind of business behavior. I have never been so upset with an internet company in my life. I am avid, and will remain so as long as it takes to get justice in this matter. I have filed a report with the Federal Trade Commission who handle internet fraud.
Update... I am now finding websites that are obviously created by this same company using a different names for their product. Different names, with the exact same webpage graphics and order setup.
If you have a similar experience with this company I would appreciate hearing from you. Email me below:
So far 51 people have emailed me thanking me for the warning about this company.

A letter from one of my website visitors....
I found the link to the Garcinia Cambogia website through Dr. Oz so thought it was a reputable company. They had a free trail offer and you just pay for shipping which was $7.40. Check my account 10 days later and I have a charge for &148 as well as intended reoccurring payments!!
The box arrived with 4 bottles without paperwork or receipt or anything and when I called to dispute the charge they were unhelpful. First of all, they kept looking for my 'account' and couldn't find it as I don't have one, I made a one time purchase that they then tried to say was a 3 month subscription.
For a refund you have to return the trail product within 11 days of purchase date which is ridiculous and it takes a week to arrive anyway and NO WHERE was this stated when I made my order.
Highly disappointed in the company and writing to the Better Business Bureau
Here is a link to more complaints..
http://www.scambook.com/company/view/147700/Healthy-Choice-Garcinia-Cambogia