Hillary for President Art Gallery .
.

by Ron Keas.........
.......................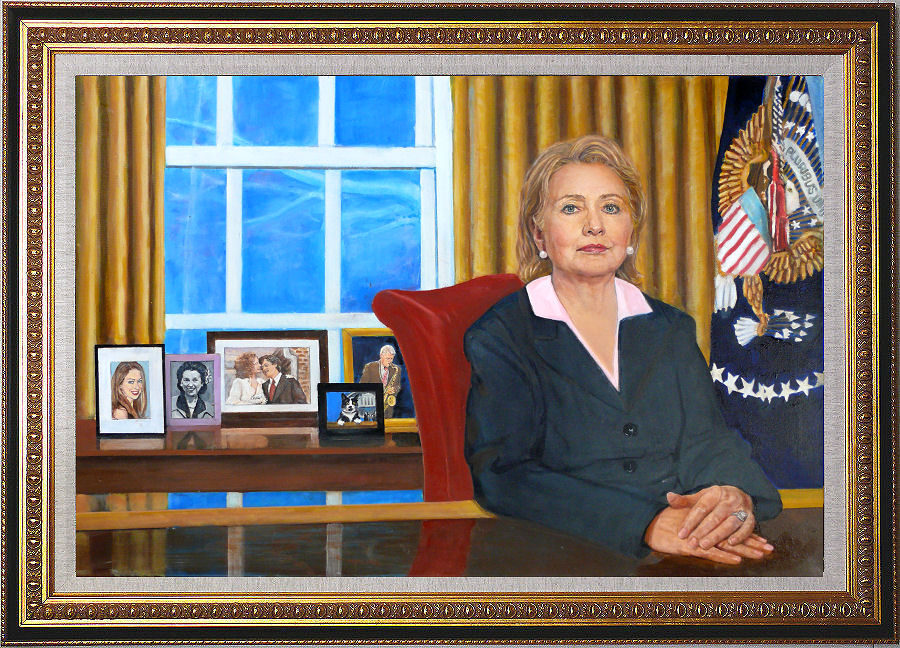 Above is my first oil painting of Hillary. She is posed in the Oval Office at the President's desk. Behind her, to one side, are small framed family photographs, including from left to right, Chelsea , Hillary's Mother, Bill and Hillary wedding photo, Socks the Cat at the podium, and Bill playing the Saxophone. You can order a quality art print of the painting below.
Art print- size 12x18"
frame not included
free shipping

During Senator Obama's first Presidential Campaign , I joined forces with Shepard Fairey to promote Obama with my artwork. Now I am eager to do the same for Hillary Clinton, even though she has not yet announced her political attentions. The Super Pac: "Ready for Hillary" is doing great work encouraging her to run.
This website will contain a collection of oil paintings I will be doing over the next two years. My paintings will depict Hillary in situations that happen in the news, along with some creative fantasy, as I did with my President Obama paintngs. - Ron Keas